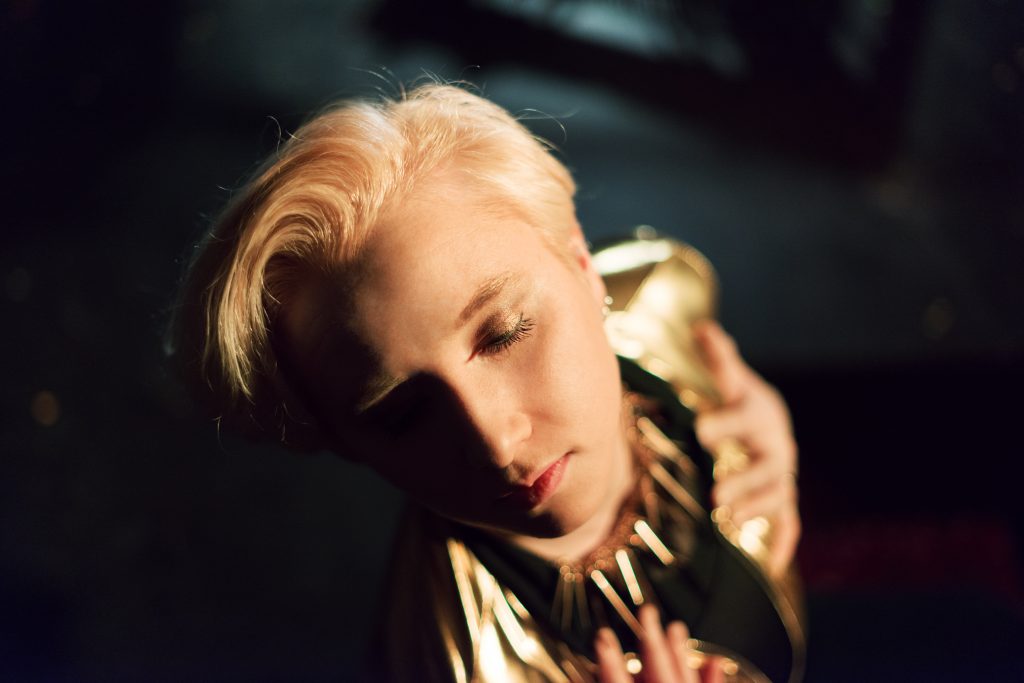 Praise for A Stranger Sound:
"The Real Deal" – Brian Felsen, CDBaby
"Stellar!" – Erika Belavy, Riot Art
Arising from the cesspool of Berlin's queer party scene, Darling Fitch's A Stranger Sound is a dark yet ultimately affirming transgender coming-of-age story. A Stranger Sound is a full length live show combining music, spoken word, and performance art to take the audience on a journey through "gender dysphoria and chemical ecstasy // chemical dysphoria and gender ecstasy… And glamour as a survival strategy." The show examines many elements of queer space: community, self-discovery, safety… But also addiction, escapism, narcissism, abuse, and self-harm. It is an honest account of the spaces we call home.
With performances planned over the span of performer Darling Fitch's first years of testosterone therapy, vocal drops and physical changes will be evident from performance to performance, particularly through the juxtaposition of live and pre-recorded vocals. In this way, A Stranger Sound tells an ongoing story, and physically as well as thematically reveals the ever-changing nature of life.